Carmen on the roof at Oslo Opera House
In April of 2009, 7,000 people gathered on the roof of the Oslo Opera house to see Norwegian Opera's production of Carmen, directed by Francesca Zambello and transmitted for free via a giant screen.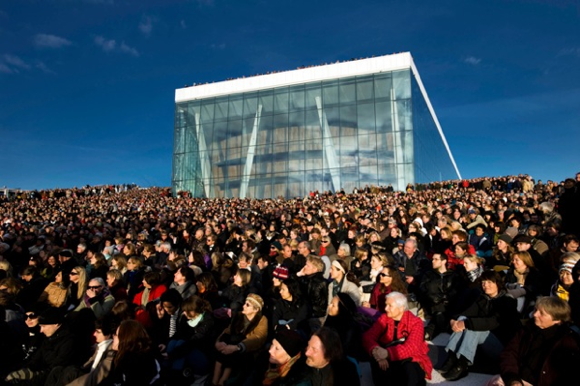 ---
Siegfried at the Washington National Opera
A short clip from the Washington National Opera's Siegfried, directed by Francesca Zambello, running from 2 through 17 May.
---
Opera Review: Powerful 'Porgy and Bess' (Joshua Kosman, San Francisco Chronicle)
"…Sure, everyone can hum along with the famous and regularly excerpted numbers from this massive melodic storehouse…But to experience Porgy as the full-bore theatrical work it was meant to be — a voluminous and meticulously researched musical portrait of an impoverished but vibrant African American community on the South Carolina coast — is a rarer opportunity. And the San Francisco production, persuasively led by conductor John DeMain and sung by a strong cast headed by Eric Owens and Laquita Mitchell in the title roles, does full justice to the musical riches of Gershwin's score…This production, directed by Francesca Zambello, emphasizes the communal aspects of the piece by placing the entire world of Catfish Row within what looks like a decaying industrial warehouse…"
---
Francesca Zambello's 'Porgy & Bess' a religious experience at SFO opening (Cindy Warner, Examiner.com)
"…Director Francesca Zambello's Porgy & Bess received a standing O when it opened last night at SFO, a big production with a big heart. Siggy Seigel, a chorister, had told me long ago, "Francesca cares about the performers and that's why they try to do their best for her," and did they ever…"
---
'Porgy': This should be a repertory staple (Edward Ortiz, The Sacramento Bee)
"…The many layers of this masterwork were fully rendered Tuesday evening at the War Memorial Opera House in Francesca Zambello's tasteful Washington National Opera production. The crisp staging conjured a world filled with the longing and resentment that rattles the frustrated inhabitants of a sweat-drenched Southern seaside tenement…The almost democratic nature of this opera, with its fervent use of the chorus, makes Porgy and Bess a truly "American" work. And this production goes a long way toward pumping the idea that Porgy should be performed as regularly as any work written by Verdi or Puccini."
---
Gershwin's genius vividly displayed in 'Porgy' at S.F. Opera (Richard Scheinin, Silicon Valley Mercury News)
"…Director Francesca Zambello's production, previously presented by companies in Washington, D.C., Los Angeles and Chicago, is spiritual transportation…The pace of Zambello's direction is dazzling. The virtuoso dancing — choreography by Denni Sayers — is jubilant. The sets, reflecting Zambello's decision to move the action from the 1920s to the 1950s, are remarkable: A multi-story tenement dominates; it's an urban trap…After its initial hourlong outburst, the opera grows choppier, more like a Broadway-style revue. But what a revue! And the finale, with Porgy, chasing after his Bess, unfaithful Bess, singing "O Lawd, I'm on My Way," with the chorus flooding in behind him — it's a redemptive kiss."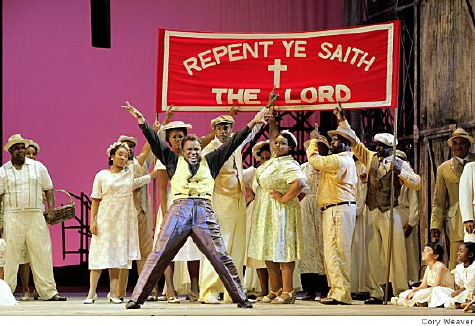 Chauncey Packer as the drug-dealing Sportin' Life in SF Opera's production of Porgy & Bess.
Photo by Cory Weaver, used courtesy of San Francisco Opera
---
"Little House on the Prairie' Review (Matt Windman, TheaterMania.com)
"Zambello's staging includes many striking group portraits, such as an opening image of the cast as it journeys forward into an uncertain future, and quick transitions in between scenes…"
---
Long wait rewarded with near-perfect production (Barney Zwartz, (Melbourne's) The Age)
"…Opera Australia reigned with [Zambello's] "Lady Macbeth'…We waited years for Opera Australia to bring this magnificent production and it was sensational — the standout production in a strong year for the art form in this city. The menace and brutality of Soviet village life was brilliantly brought to life, while the score brought shivers to the spine…I will run short of superlatives before the end of this article, but English soprano Susan Bullock, Australian bass Daniel Sumegi, conductor Richard Armstrong and director Francesca Zambello deserve plenty."
---
The Tsarina's Slippers comes to Covent Garden
Francesca Zambello directs The Royal Opera House's production of Tchaikovsky's Cherevichki (The Tsarina's Slippers), opening on November 20 at Covent Garden. Alexander Polianichko conducts, sets are by Mikhail Mokrov, and choreography is by Alastair Marriott. Watch the trailer by clicking the link below: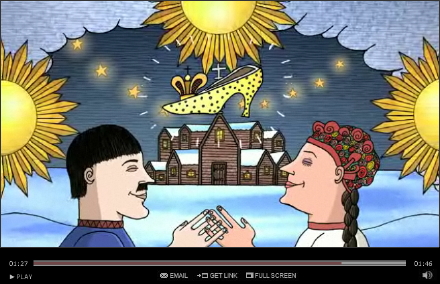 ---
"Little House on the Prairie, The Musical' website now live!
http://littlehousethemusical.com/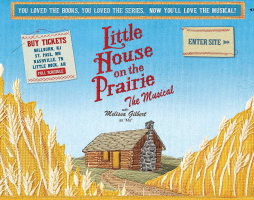 ---
'Little House' is on the Move (Patrick Healy, The New York Times ArtsBeat Blog)
"Saddle up the horses, Pa: The Ingalls wagon train is leaving the prairie and going national.
"The new musical Little House on the Prairie, based on the books of Laura Ingalls Wilder, will run for five weeks at the Paper Mill Playhouse in Millburn, N.J., in September and October and then immediately go on tour for performances in more than 30 cities through 2010, including Denver, Toronto, Houston, Tempe and Sacramento. The tour will begin at the Ordway Theater in St. Paul. The musical — which stars Melissa Gilbert (who played Laura on the "Little House" television series) — sold out all 12 weeks of its world-premiere run last summer at the Guthrie Theater in Minneapolis, where it broke box-office records. The project was created and directed by Francesca Zambello (who directed Broadway's The Little Mermaid) and has a book by Rachel Sheinkin (The 25th Annual Putnam County Spelling Bee) and music by Rachel Portman, who won an Academy Award for best original score for Emma."