Photo by By Claire McAdams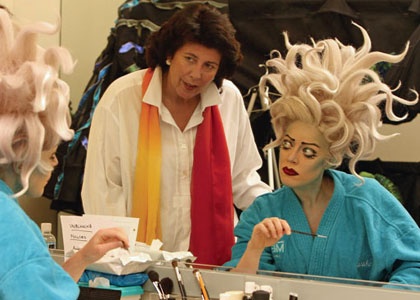 Storyteller.
Francesca Zambello is an renowned director of opera and theater and a leading light in the arts who has made an indelible mark around the world. Her home is New York City but her work has graced the stages of the Metropolitan Opera, Teatro alla Scala, the Bolshoi, Covent Garden, the Munich Staatsoper, Paris Opera, New York City Opera, Washington National Opera, Lyric Opera of Chicago, and English National Opera. As a director of the Glimmerglass Festival, Francesca is proud to be transforming the lives of children in all aspects of theater through her many apprenticeship programs.
Changemaker.
Born in the U.S. but raised in Europe, Francesca speaks five languages – English, French, Italian, German, and Russian. In 1976, she attended Moscow University and graduated from Colgate University in 1978, where she also holds an honorary doctorate degree. Highly respected and revered, she served as an adjunct professor at Yale University, a guest lecturer at Harvard University, and The Juilliard School, as well as an assistant director to the late Jean-Pierre Ponnelle. She has also led various non-profit opera and theater companies. Providing her unwavering vision and creative expertise, Francesca collaborates with performers and musicians, designers and stylists, technician crews, stagehands, unions, donors, and audiences to fundraise for the opera and theater industry.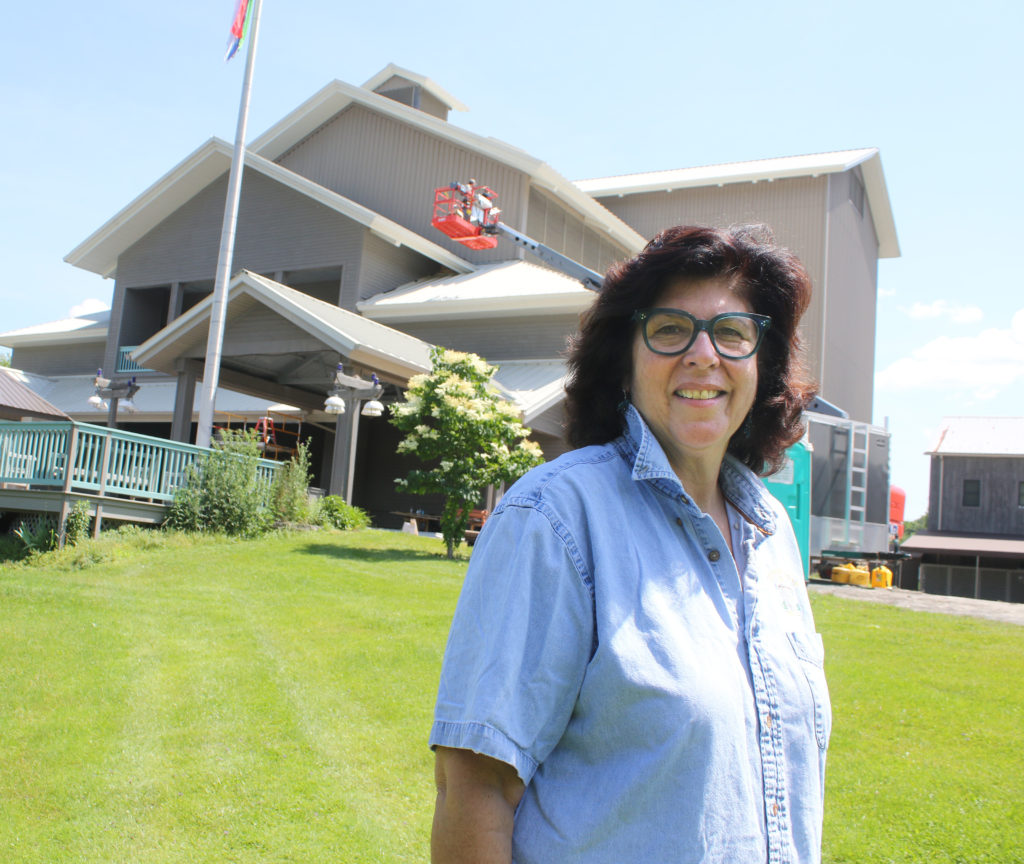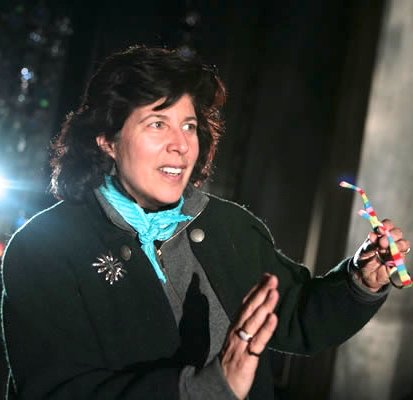 Empowered Leader.
Deeply connected to her roots, Francesca came from a family of performers and musicians and grew up knowing that this was her calling too. With decades of her life devoted to the arts, Francesca believes that opera is for everyone. Her passion, commitment, and undeniable expertise continues to fuel her mission of creating opera and theater that deeply inspires, connects, and unifies audiences around the world.
Partner & Mother.
Francesca lives between Cooperstown, New York City, and the D.C. with her wife, Faith E Gay, founding partner of Selendy & Gay. Together, they have a 13-year-old son Jackson, who is a dedicated student at the Dalton School in New York City. The family are all dog lovers with two loving pups by the names of Rome and Rex.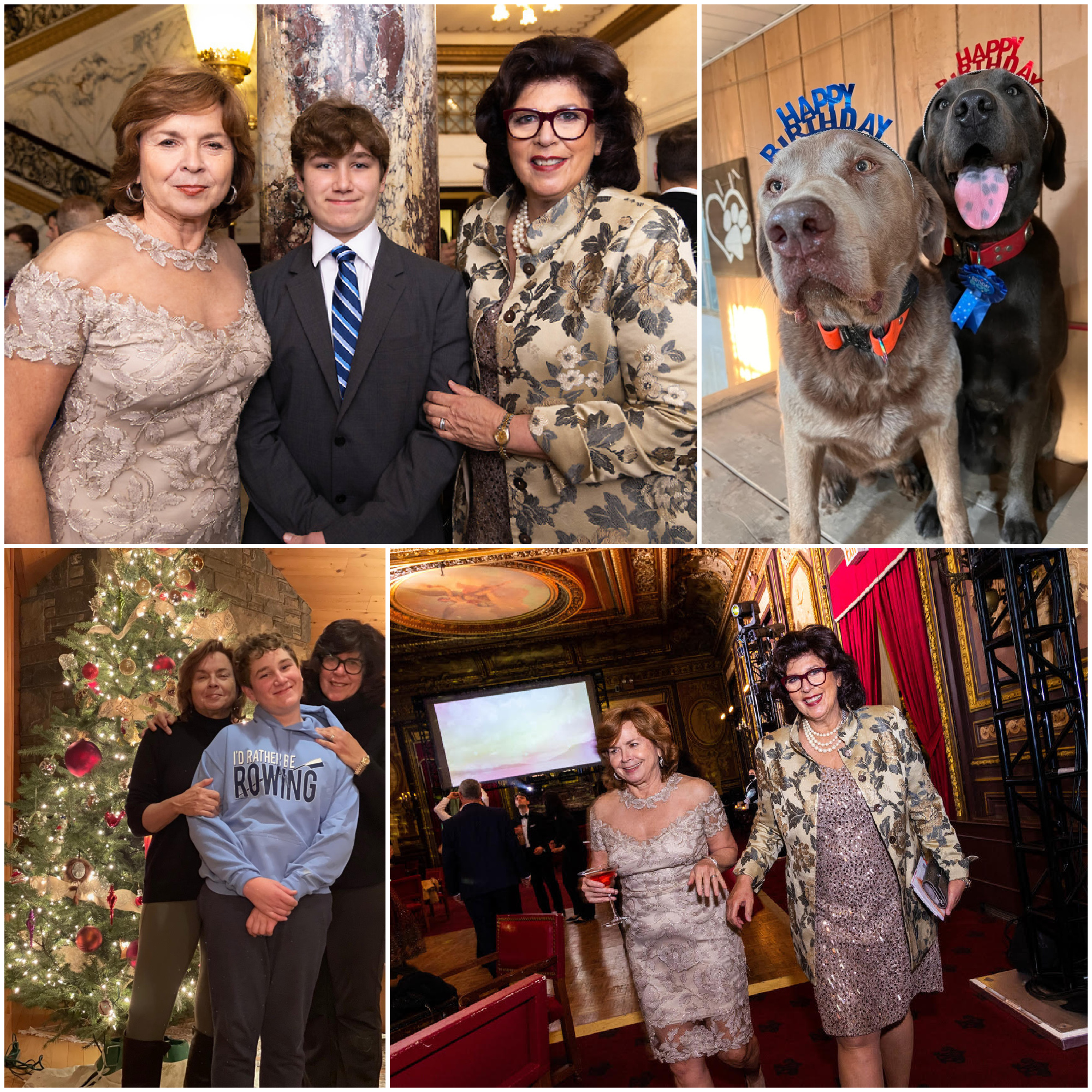 TESTIMONIALS
"Whenever I work with a director, I tend to come in with a fully formed idea about a character or the piece itself. As an actress, I want to be challenged to rethink my ideas and be offered a new perspective to hone in and better my character arc. Francesca does just that by listening attentively and creating the most productive collaboration possible. She always considers the artist in front of her and pushes them to do more, become more, and risk more. Francesca always brings out the best of who we are and what we can be."
"I love Glimmerglass! I am forever grateful as it was the guiding force to my career in opera. Thank you Francesca for giving me the opportunity to live out my passion in the arts."
"I have known Francesca since the beginning of my career and have had the opportunity to work with her many times – 13 to be exact! We have all become accustomed to the powerful visual and theatrical experience that Francesca offers in her productions, but I would like to share one of the most impactful experiences, which happened in our very first production together: the world premiere of Tobias Picker's EMMELINE in Santa Fe. I will never forget how Francesca focused her questions to me about my character during one of Emmeline's scenes. Her navigation of direction taught me the foundation of how to build a character with specificity and authenticity – a skill that informs my work to this day."
"Wherever Francesca goes, she not only creates an environment of excellence but people are happy to work for her and with her."
"There's really no other place like the Glimmerglass Festival, but the person who has made it so special over the past few years has been Francesca Zambello."
"Francesca's work at Glimmerglass has catapulted so many careers. Her endless support and belief in young, emerging artists has truly shaped the industry."
"The community is so lucky to have such an innovator and an important leader in the arts at the helm."
"Francesca is the proverbial force of nature. She and Glimmerglass together are like an alchemical potion!"
"Francesca Zambello is one of the smartest, most innovative directors. She has truly made Glimmerglass world class! It's a really special place to cultivate and make beautiful art."
"Every time I've been at the Glimmerglass Festival, it has just revived my passion and love for this art form. It is my home away from home."
"Francesca Zambello. Over my shoulder, not intrusive; but supportive, nurturing, encouraging. Every area of her cognitive function is turned on, as she generously, unselfIshly uses her special talent to submerge herself into the world you are working to create. She possesses a keen eye and ear as well as a judiciously objective analysis of one's work. The depth and breadth of her extensive and incisive knowledge of the repertoire is immeasurable and matchless; exacting, multifarious and formidable, and she, therefore, brings proficient and invaluable evaluations/notes to the process. In her own work, Francesca is a bold and courageous artistic gambler; unafraid and fearless. So then her remarkable capacity for patience and understanding, allows one to, like herself, experience experiment, is wonderfully appreciated. There might be for some, shuddering anxiety when the artistic leader enters the rehearsal space to observe the work; I am excited and filled with great anticipation when Francesca appears with her laser beam focus. Either at Glimmerglass or Washington National Opera, Francesca creates a safe, productive, protective, warm atmosphere, that positively affects the entire team and community."